International Students
Our reach is global. Students and faculty from more than 60 countries have studied, researched and taught at VCU Engineering. As part of one of the top research universities in the U.S., we value the global perspectives and cultural diversity international students bring to our campus.
Our ability to meet the market demands of corporations, sponsored-programs, foundations and public-private partnerships makes VCU's College of Engineering an ideal choice for international students.
---
Undergraduate Degree Programs
We know what it takes to be successful in engineering and computer science and want to help you get started. Get to know our five undergraduate programs and see how they may fit with your interests and goals.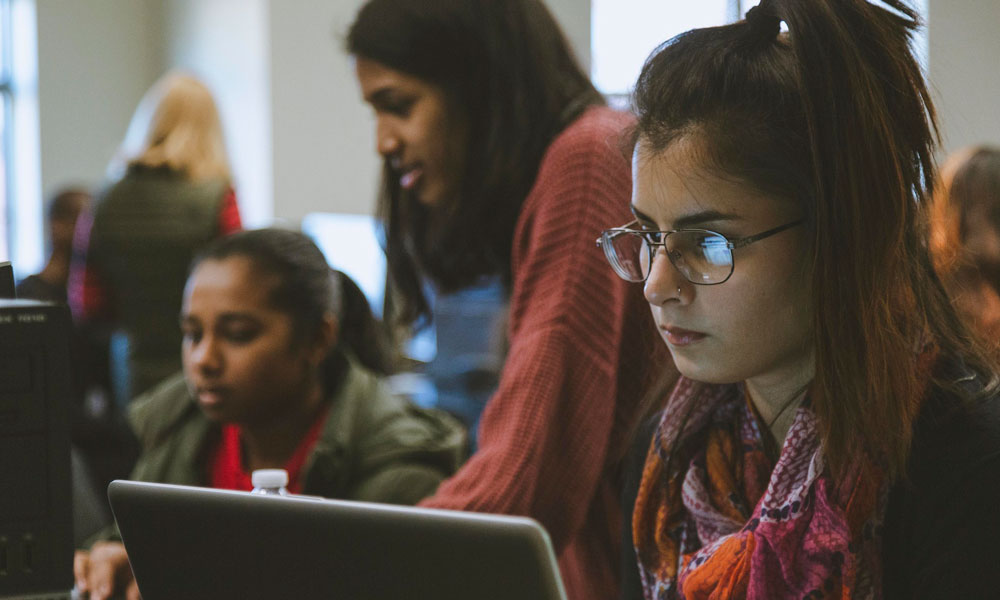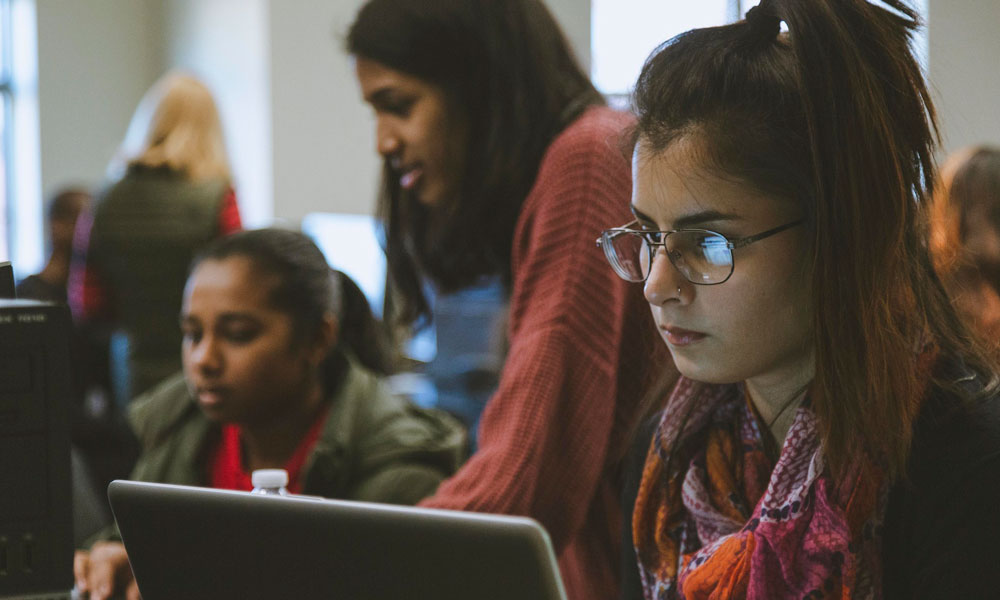 Graduate Degree Programs
Are you preparing for a career in research or looking to enhance your skills for professional advancement? Check out our master's and doctoral degree programs to see which one may be right for you.
Scholarships and Financial Aid
We're here to help you finance your education at VCU Engineering. Our flagship program is the Wright Engineering Access Scholarship, which offers undergraduates a low- or no-debt path to a high-value degree. We also have an array of merit-based and need-based funding opportunities.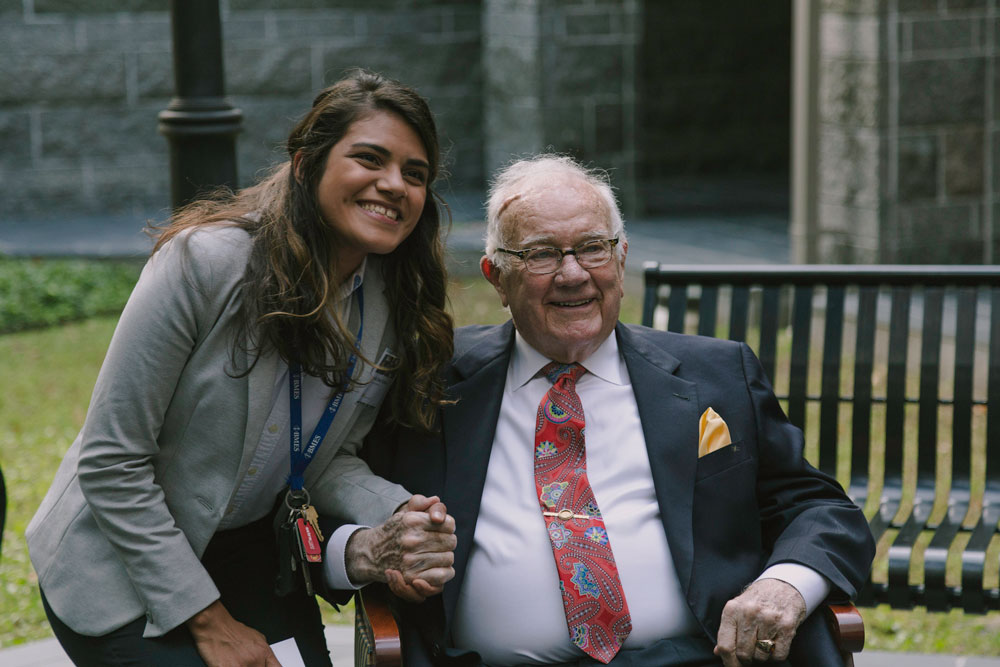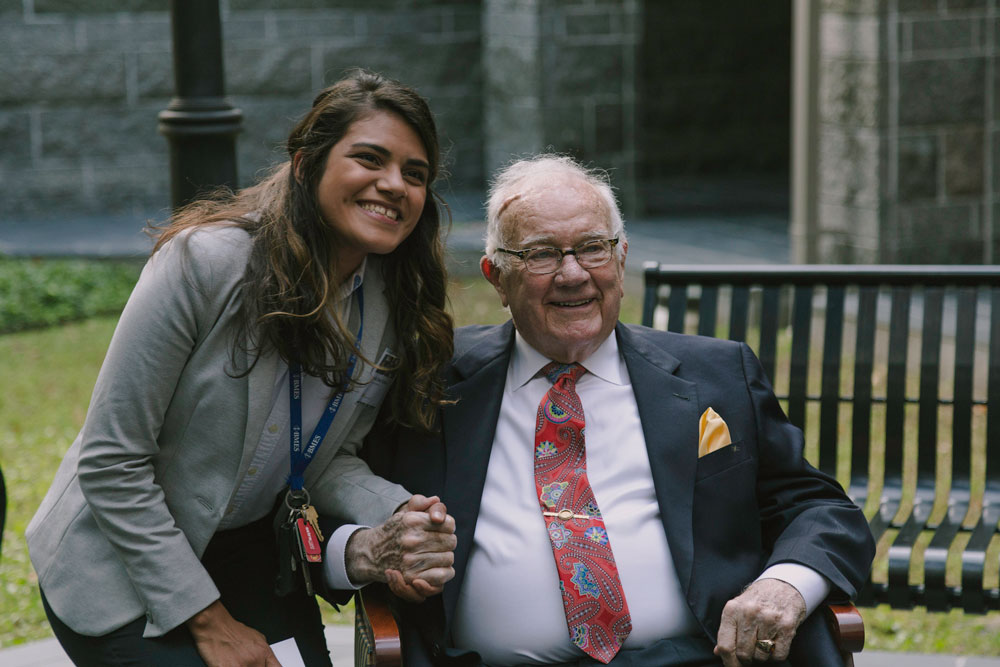 Visit us virtually
Don't take our word for it. Our virtual information sessions are held Tuesday through Friday at various times for prospective students and their families. These information sessions are conducted by our admissions counselors and provide overviews of the university and the steps for completing the admissions application process.
Frequently Asked Questions
What type of university is Virginia Commonwealth University (VCU)?
Located on two downtown campuses in Richmond, VA (USA), Virginia Commonwealth University is ranked nationally by the Carnegie Foundation as a top research institution and enrolls nearly 30,000 students in more than 170 certificate, undergraduate, graduate, professional and doctoral programs in the arts and sciences. 29 graduate and professional programs have been ranked by U.S. News & World Report as among the nation's best. VCU has more than 1,300 international students from 112 countries studying on F-1 visas.
Where is Virginia Commonwealth University and the College of Engineering?
Richmond, the capital city of Virginia, is 90 minutes from Washington, DC. Richmond is home to multiple universities and seven Fortune 500 headquarters. The region is home to more than 210 international businesses, representing nearly 30 countries. Located in one of the top five states for business (Forbes Magazine), the Richmond region isannually rated highly for its cost of living, entertainment, access to the outdoors and for ease of creating a start-up business.
How many international students are studying and conducting research at the College of Engineering?
The College of Engineering attracts applications from more than 60 countries. Our international student population represents one of the largest segments of the more than 1,500 international students currently at VCU. The university has more than 27 student organizations associated with cultures around the world. Our international students' non-academic needs are supported by our Global Education Office in the areas of transportation, housing, immigration and social programming.
Do global opportunities exist for international students within the College of Engineering?
All engineering students are eligible to participate in study abroad programs and dual-degree programs with partners abroad. In addition, students actively personalize their experiences and opportunities. For example, among the 27 engineering-based student organizations, the Engineering World Health organization led trips to Tanzania and Nicaragua to repair hospital equipment and train local staff. College of Engineering students recently completed Fulbright study abroad in Greece, a semester robotics program in Barcelona and competed at the European Innovation Academy in Turin, Italy.
What experiential learning opportunities are available to international students at VCU's College of Engineering?
In recent years, more than 600 engineering students have completed internships, more than 145 have completed Co-Ops, and more than 300 companies regularly hire VCU engineering students as interns. In addition, the Dean's Undergraduate Research Initiative provides one-year fellowships for students to participate in undergraduate research alongside the college's grad students, postdocs and faculty. Nearly 80% of all undergraduates are participating in research initiatives.
What are the costs to attend VCU's College of Engineering?
For an undergraduate degree, an international undergraduate student should be prepared to pay a total cost of $47,798, annually, prior to any financial award (if given).
A graduate student preparing for a Master's degree should be prepared to pay $39,971, prior to any financial award (if given). A graduate student preparing for a Doctoral degree should be prepared to $36,364, prior to any financial award (if given).
Does the College of Engineering provide financial assistance to international students?
Prospective international undergraduate students are eligible for merit-based scholarships. Scholarships are awarded to fall-semester applicants only and are academically competitive.
GPA and SAT scores are heavily weighted and both are compulsory for consideration. Other factors are also considered. In your application packet, please include any awards, honors, extracurricular activities, leadership positions, community service and employment in which you have participated.
Please note, all documents should be sent to International Admissions and arrive by Nov. 15 of the preceding calendar year for consideration.
International graduate students are considered for financial assistance and in some cases 100% of need is covered.
When should I apply for scholarships?
Undergraduate students should follow the deadlines for undergraduate admissions to the university. Awards will be announced within acceptance packages.
Graduate awards are issued as applications are submitted and reviewed. It is recommended to submit a completed application package as partial review of applications cannot produce an admissions decision and award.
Are standardized tests a mandatory requirement when applying to the College of Engineering?
International undergraduate applicants do not need to submit an SAT/ACT score unless they are applying for a Mechanical Engineering degree or want to be considered for a merit scholarship.
For international graduate applications, all applicants must submit a GRE score no more than two years old.
International applicants must also demonstrate proof of English language proficiency by submitting a TOEFL/IELTS score of at least 80IBT/6.5.
What are the deadlines for applying to the College of Engineering?
International applications are considered on a rolling basis with a preferred deadline of June 1, for fall, and Nov. 15, for spring. As noted earlier, for consideration of funding, applicants are encouraged to submit completed applications as soon as possible.
How long does an international applicant have to wait to receive an I-20?
International applicants will receive their I-20 documents within two weeks of an acceptance. This process is expedited if the applicant submits a financial guarantee along with their application materials.