Operations Management
Operations Management is responsible for small project problem solving, safety awareness and the preservation and revitalization of existing buildings, Engineering East and West halls, IEM and BioTech Eight.
How do I request a key?
All room access key requests must be made by filling out one of the forms below:
College of Engineering Key Request Form
College of Engineering MASTER Key Request Form (Master or Sub-master Only)

A cash-only deposit of $10 per key must be paid before keys are issued. Deposits must be made to the office of the College of Engineering Operations Manager, who will also maintain records of approved Key Request Forms.

You will be emailed when your key is available to you with a request to schedule an appointment time for key pickup.

College of Engineering Faculty are responsible for their students' key(s). Only under special circumstances will undergraduates have keys to laboratories, but they will not be issued building keys.

Lost keys will incur a $35.00 fine for re-keying of the lock(s) and new key(s). Loss of a Master Key will include the cost of an entire building to be re-keyed.

The deposit will be refunded to the individual after a key is returned to the office of the College of Engineering Operations Manager.
Email egrkey@vcu.edu to schedule an appointment to return a key.
How do I request swipe access?
Electronic swipe access must be requested by the Faculty Supervisor/PI by filling out the Electronic Swipe Access Request Form.
Please note that it may take up to 48 hours for swipe access to be granted. Certain labs or rooms will require proof of safety training for access. Direct all room access questions to the Operations Manager.
Where can I download forms?
Who do I contact to share laboratory equipment?
Please find here a list of available share equipment. Please contact the appropriate faculty to determine proper equipment use and availability.
Chemical and Life Science Engineering Equipment
Faculty
Equipment
Nastassja Lewinski

Centrifuge

TSI OPC + NanoScan SMPS

A&D BM-22 MicroBalance

High Pressure Reactor (XHTC400-V150)

Heating Furnace for XHTC400 (HTCH1500-220)

Ultrasonic Liquid Processor (Ultrasonicator, USP-1000F)

Evolution 60S UV-Vis with Printer (Spectrophotometer)

Electrochemical Workstation (Potentiostat/Galvanostat)
Mechanical and Nuclear Engineering Equipment
Faculty
Equipment
Daren Chen
Dielectric constant meter (Brookhaven Instruments)
jetlab 4 xl-A printing system (jl4-xl-A)
Hong Zhao

OCA15, contact angle measuring device

Direct single dosing unit

Electronic syringe unit

Software for calculation of surface and interfacial tension

Jessika Rojas
4ft Xpert Balance System 115
Reza Mohammadi

Lapping Machine with Left Workstation and Fixture

Single-arc melter, model SA-200

DSA25 Expert Drop Shape Analysis System

VRI-MIROEX2-4096MM, PHANTOM, MIROEX2, 640X480

Zeiss Axiolab A1 Optical Microscope
Computer Science Equipment
Faculty
Equipment
Wanyu Zang

Versatile express V2M-Juno

DS-4 PRO DSTREAM EDU BUNDLE
Electrical and Computer Engineering Equipment
How do I evacuate in the event of an emergency?
West Hall meeting points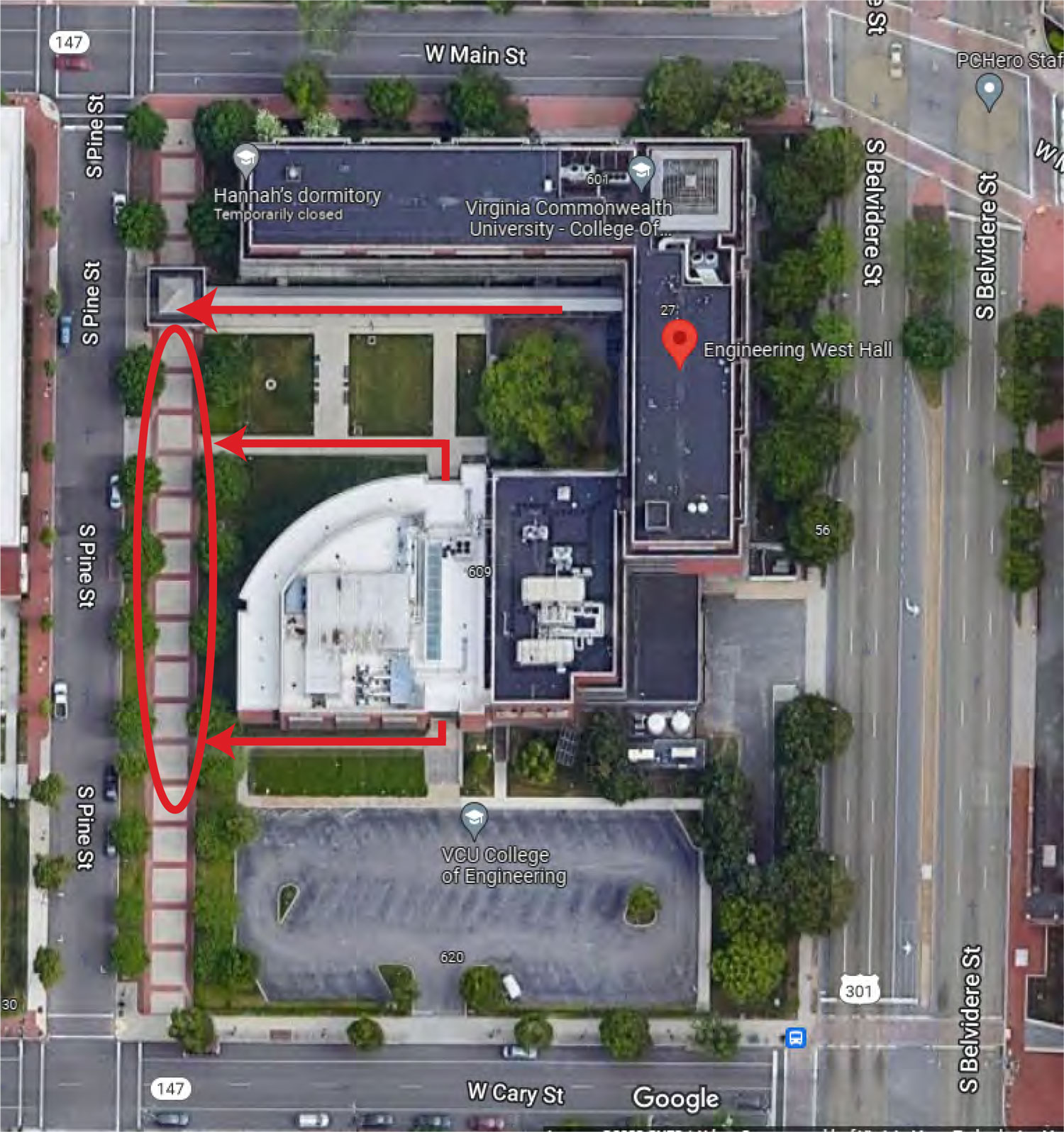 East Hall and ERB meeting points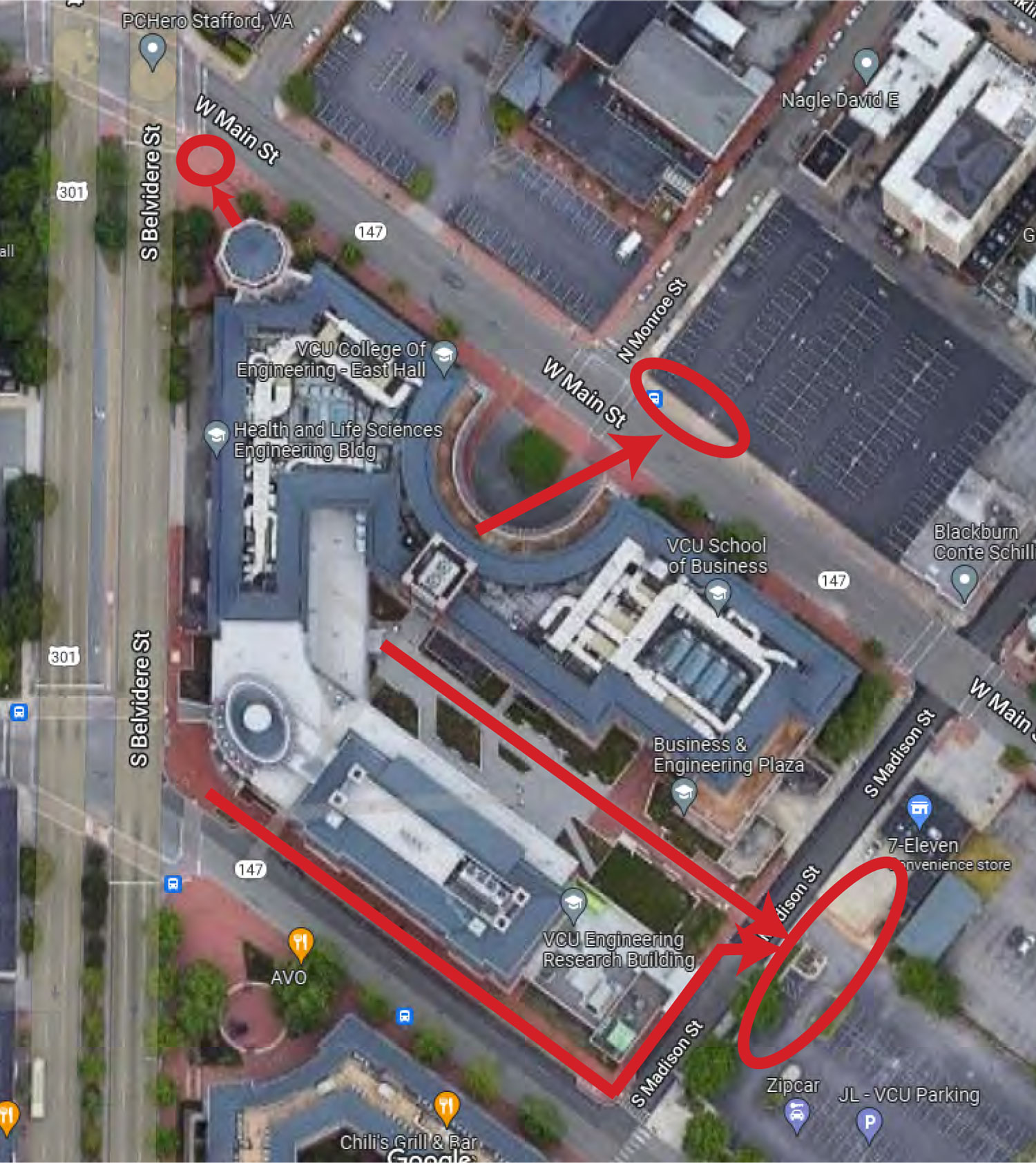 Operations Management team