Particle/fiber-enabled Technology
This thrust works on the research and development of the technologies enabled by particles and/or fibers. The major research areas include (but not limited to) additive manufacturing, surface coating/treatment, and catalytic processes. Through experimental and modeling studies, the particle/fiber-enabled technology can be optimized to meet current and future requirements in various applications. This thrust also explores innovative technologies to open up future applications.
Electrohydrodynamic Printing using co-axial nozzle
A coaxial printing nozzle, constructed by two coaxially aligned capillaries to minimize the nozzle clogging by enabling continuous ink circulation, for the electrohydrodynamic (EHD) printing. The ink bridge volume affects the volume and shape of the jetting meniscus, which is directly correlated to the printed dot size. A closed-loop feedback control has been developed to automatically regulate the volume of the ink bridge during the printing.
Li, Z., Al-Milaji, K.N., Zhao, H.*, Chen, D.R.*, Ink Bridge Control in the Electrohydrodynamic Printing with a Coaxial Nozzle, Journal of Manufacturing Processes, 2020, 60, 418-425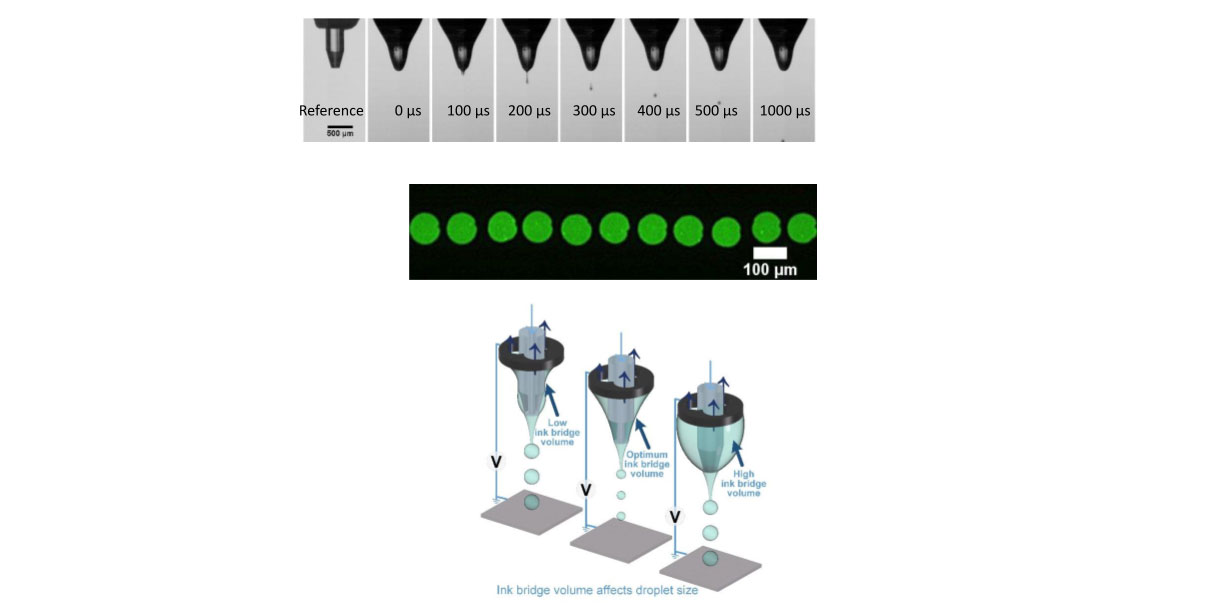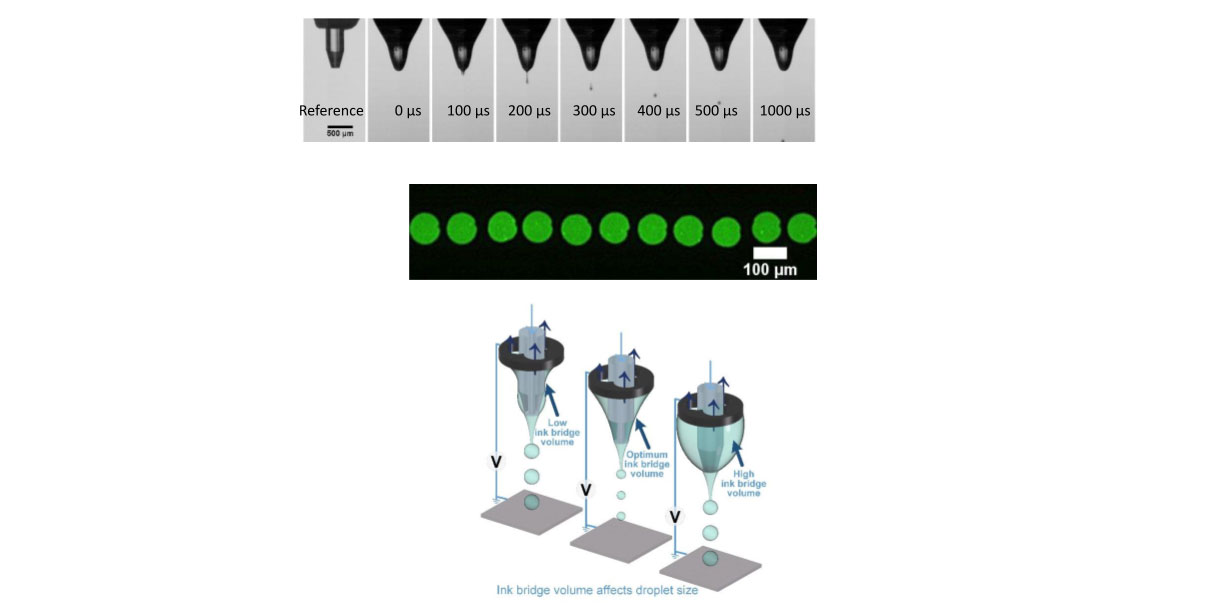 1D Nanocolumns for Photocatalysis
1D structured nanocolumns can be designed and fabricated for photocatalysis. The left figure shows the typical formation steps of MIL-100(Fe)/TiO2 hybrid nanocolumns and the right diagram demonstrates the possible reaction pathways for photocatalytic degradation of antibiotics.
X.He, V. Nguyen, Z. Jiang, D. Wang, Z. Zhu, and W.-N. Wang*, Highly-oriented one-dimensional MOF-semiconductor nanoarrays for efficient photodegradation of antibiotics, Catalysis Science & Technology, 8: 2117-2123 (2018)