Student Groups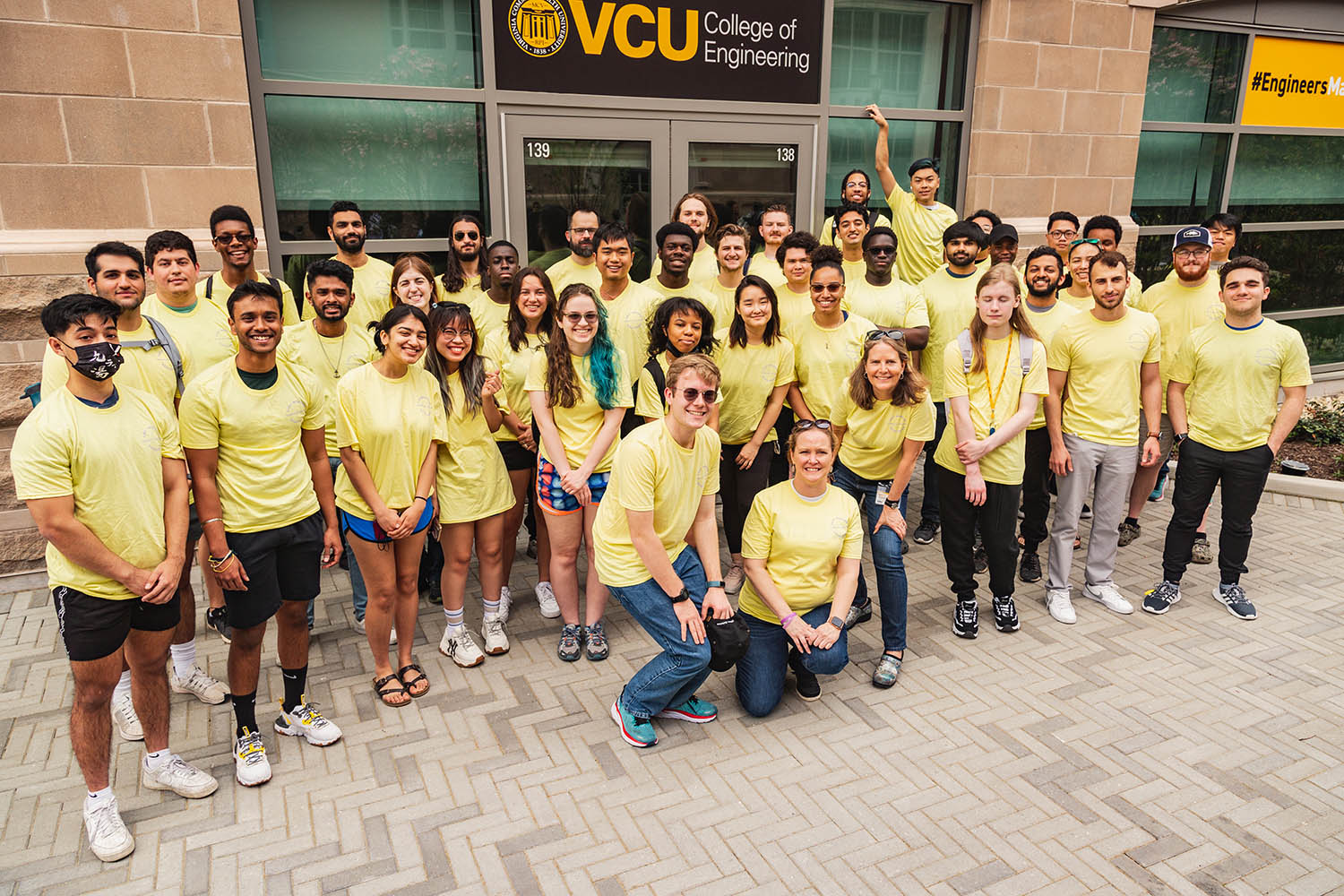 Competitive Coding Club - Association for Computing Machinery (ACM) - Student Chapter
CCC meets weekly to practice for the International Collegiate Programming Competition, held every fall (or spring since 2020). Students tackle programming problems from a variety of sources, including past competitions and through HackerRank and Kattis. These problems are great preparation for technical interviews. Past members have gone on to work at top companies like Amazon, Facebook, and Google.
Join our Discord: https://discord.gg/DfPv3z9yRa
Email: cmscacm@googlegroups.com
Meets in East Hall, Room E4221 at 1pm on Fridays (and on Zoom)
Cyber Security at VCU
Cyber Security @ VCU works to engage students in information security programs and prepare them for the information security field. We involve students in exercises, training, and participation with faculty, industry professionals, and staff to learn more about attack and defense strategies in the Information Security field. We provide students with an opportunity to get hands-on experience and compete in cybersecurity competitions to enhance learning inside and outside of the classroom. Meets on Zoom at 5:30pm on Wednesdays (https://vcu.zoom.us/j/95096122983) - Note: subject to change each semester
Google Developer Student Club (GDSC)
Google Developer Student Club (GDSC) at VCU is a community group for university students of any background that is interested in Google developer technologies. Students from all undergraduate or graduate programs with an interest in growing as a developer are welcome. By joining GDSC at VCU, you will grow your knowledge in a peer-to-peer learning environment and build solutions for local businesses and their community. Our club hosts monthly meetings to meet with your community and be updated on the latest changes in technologies. Furthermore, there will be monthly workshops where we learn about Google Technologies such as Tensor Flow, Flutter, Kotlin, etc. as a community. We usually meet on the first Tuesday of each month at 6 p.m. in Engineering East Hall, Room 422. Please join our discord in order to stay up to date on our workshops along with joining our google dev page below for emailed notifications and learning more about our tech leads.
Discord: https://discord.gg/bCveSxRvnU
Google Dev page: https://gdsc.community.dev/virginia-commonwealth-university/
LUGVCU: Linux Users Group at VCU
The Linux Users Group is dedicated to promoting free software and open source applications such as GNU/Linux. We enjoy helping students and the VCU community better understand the benefits of free and open software. The group is also dedicated to introducing new people to these programs and helping them begin using Linux and other open source projects. Join our https://discord.gg/BGTEajtGSS (Discord) and https://lists.vcu.edu/cgi-bin/wa?SUBED1=VCU-LUG-FORUM&A=1 (mailing list) for more information.
Hybrid meetings at 7 p.m. on Thursdays in Engineering East Hall, Room E4229
RamDev: Software Development at VCU
RamDev hosts weekly tech talks by students, faculty, and companies on a variety of computer science topics. We help students learn skills to work on projects beyond the classroom, and we offer a place to socialize. RamDev also helps students attend hackathons! Join our discord and Rams Connect for more information
WebRams: Website Development at VCU
At WebRams, we are dedicated to learning web development at a professional level. Anyone interested in web development and design outside the classroom is welcome to join the club. We will be working and learning together with other students and some companies. We arrange workshops, professional events, practice sessions, and more. Email: vcuwebrams@gmail.com
WiCyS – Women in CyberSecurity
The VCU Women in Cyber Security Chapter's main goals are to gather a community of students interested in learning more about cyber security and to offer support for women in the field. The club will help students to network with other students and industry leaders while also providing possible mentorship, support and learning opportunities. We are focused on the advancement of women in the cyber security field, however anyone is welcome and encouraged to join. Along with regular chapter meetings, members will have access to the resources and events of WiCyS such as internships, scholarships, REU's and conferences. We aim to create a safe space for women and others to gather to have fun and learn about cyber security.
Email: wicysvcuchapter@gmail.com