Filtration and Separation
This thrust researches and develops the scientific knowledge and technologies in a wide applications requiring the filtration and separation of particles/fiber and gases. The major research directions include (but not limited to) air/liquid quality control, pollution source control, design and optimization of filtration/separation units/systems, as well as filtration media design, production, and testing.
Adsorbent Coated Electret Filter Media for Mitigating PMs and Gaseous Pollutions Simultaneously
Publication: Zhang et al. (2021), Journal of Membrane Science, 618, 118629.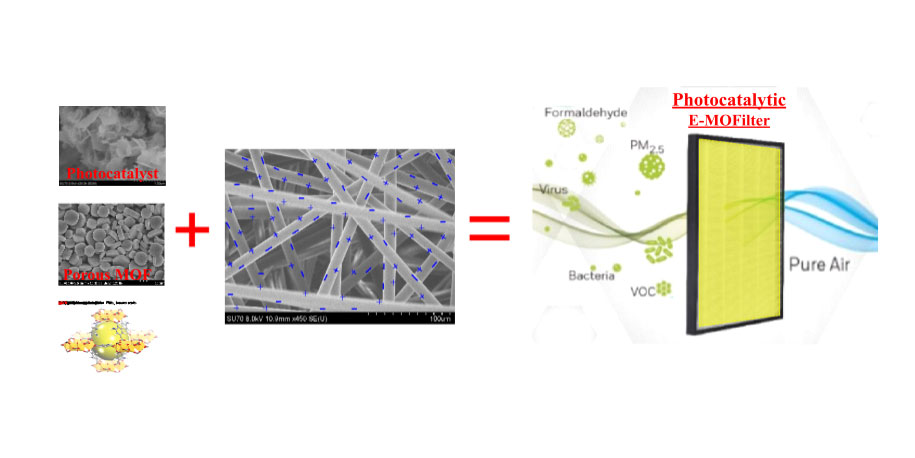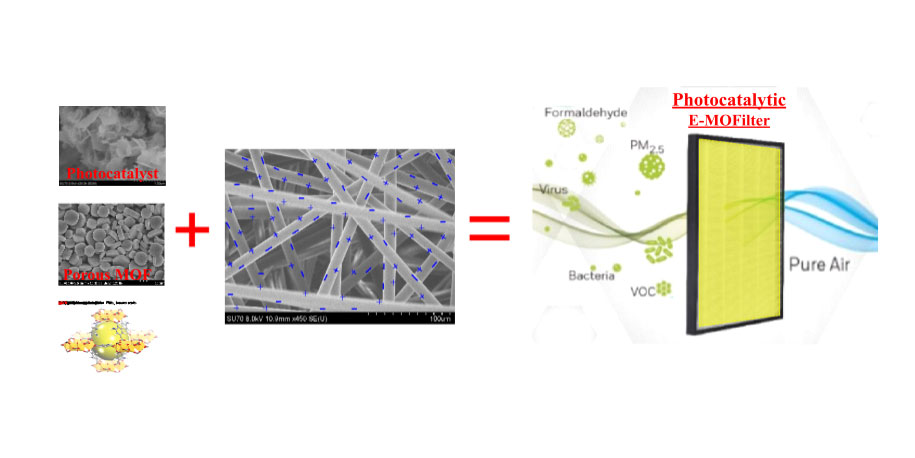 Electrospinning and Centrifugal spinning