Engineering Research Building
The College of Engineering at Virginia Commonwealth University officially opened its Engineering Research Building (ERB) Feb. 3, 2021, marking a major milestone in the college's growth in research and workforce development programs. The four-story, 133,000-square-foot facility significantly expands the college's laboratory capacity for advanced research. It also supports economic development initiatives and hands-on engineering education. Read more about the ERB >>
Explore the ERB
Grand Opening Ceremony
Building Timelapse
Topping off Ceremony
Innovation Maker Facility & Innovation Courtyard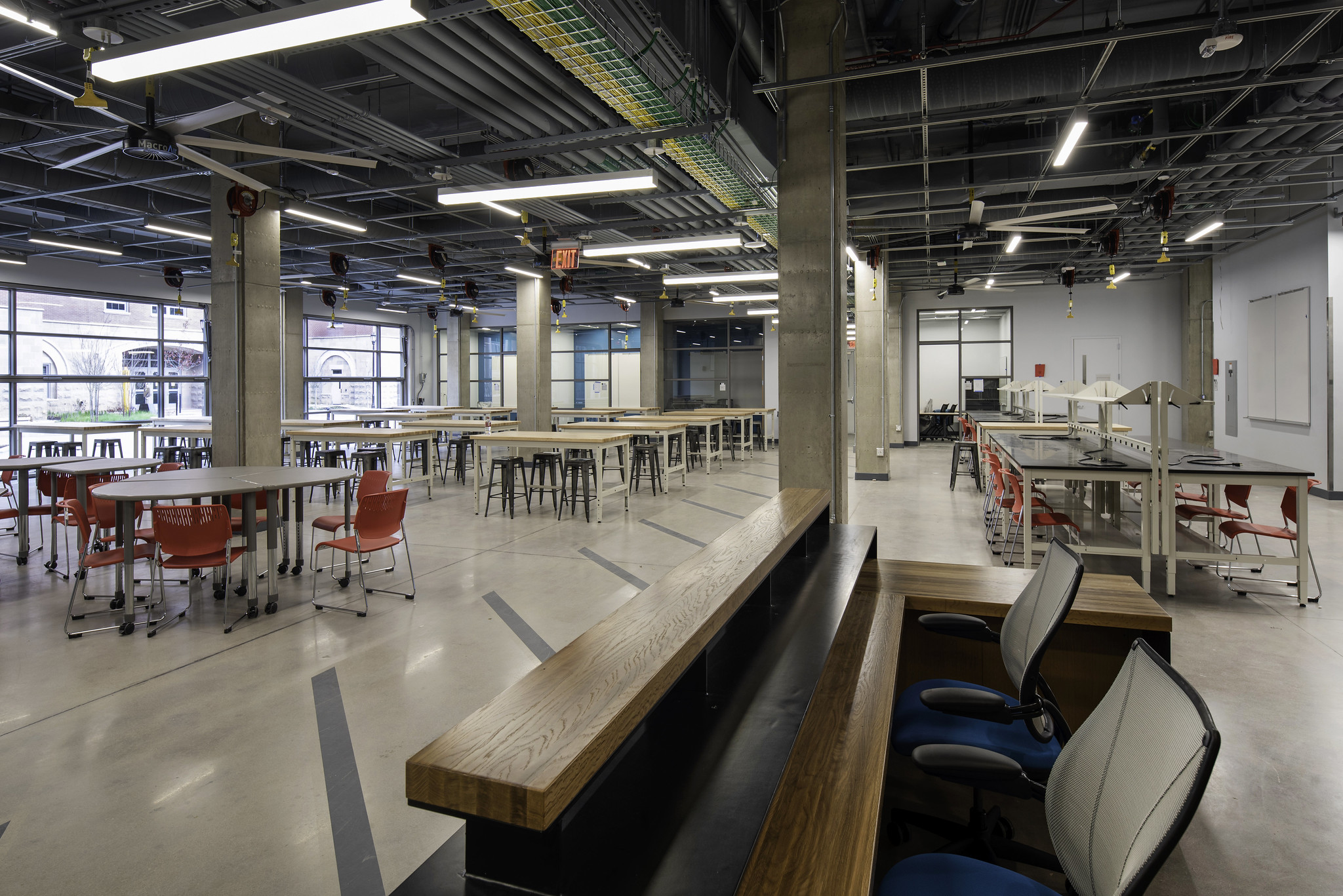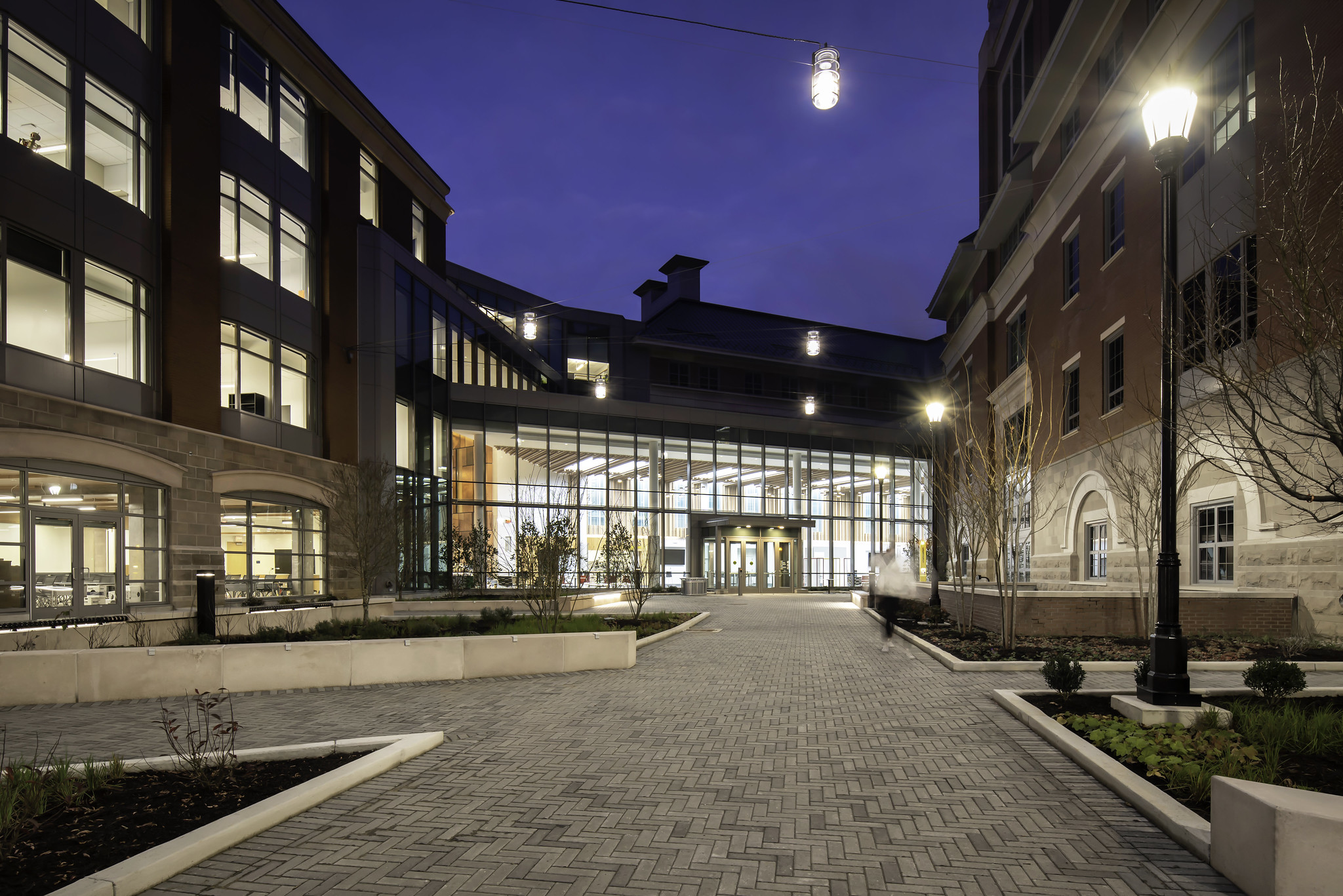 Terrace Conference Room & Multipurpose Room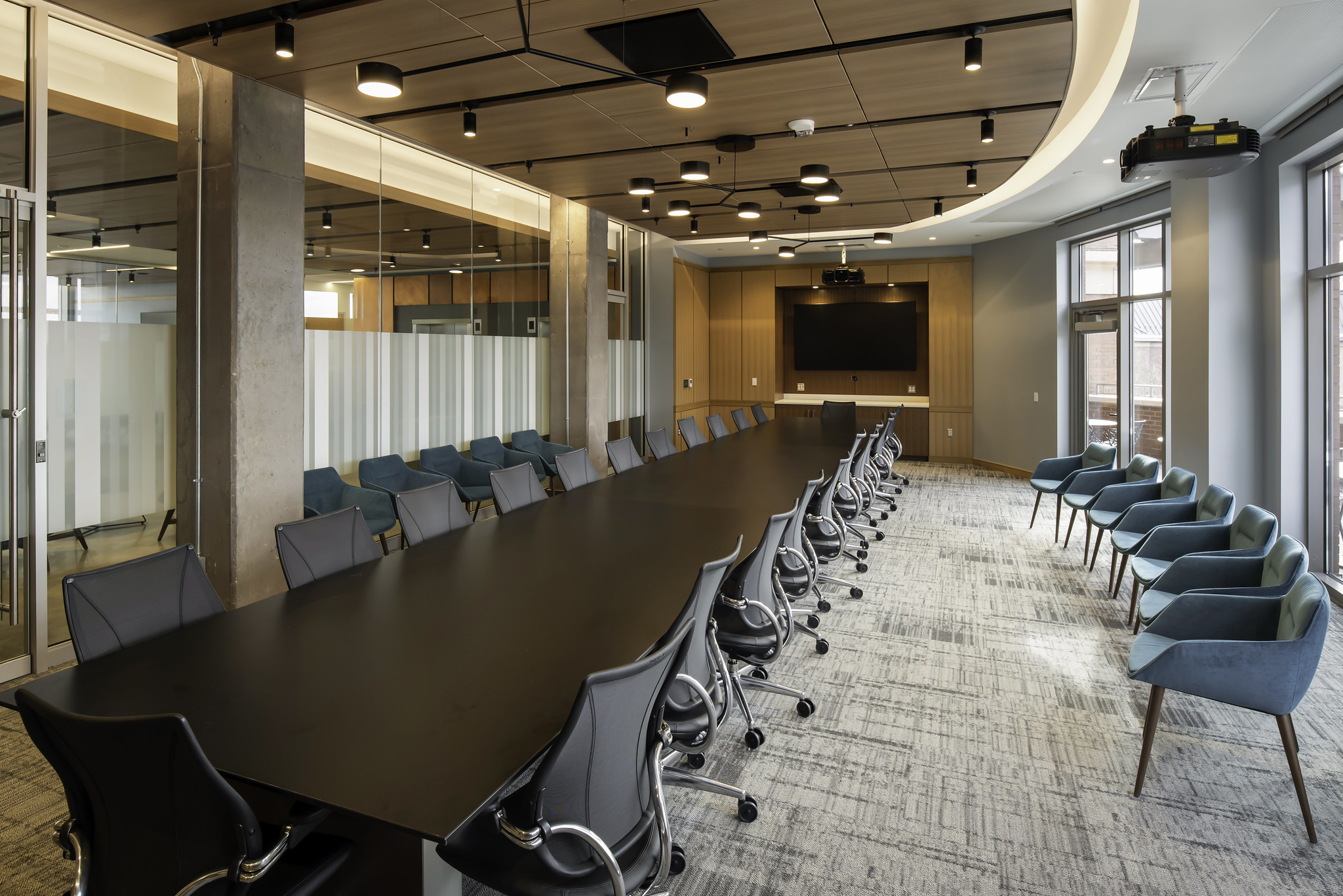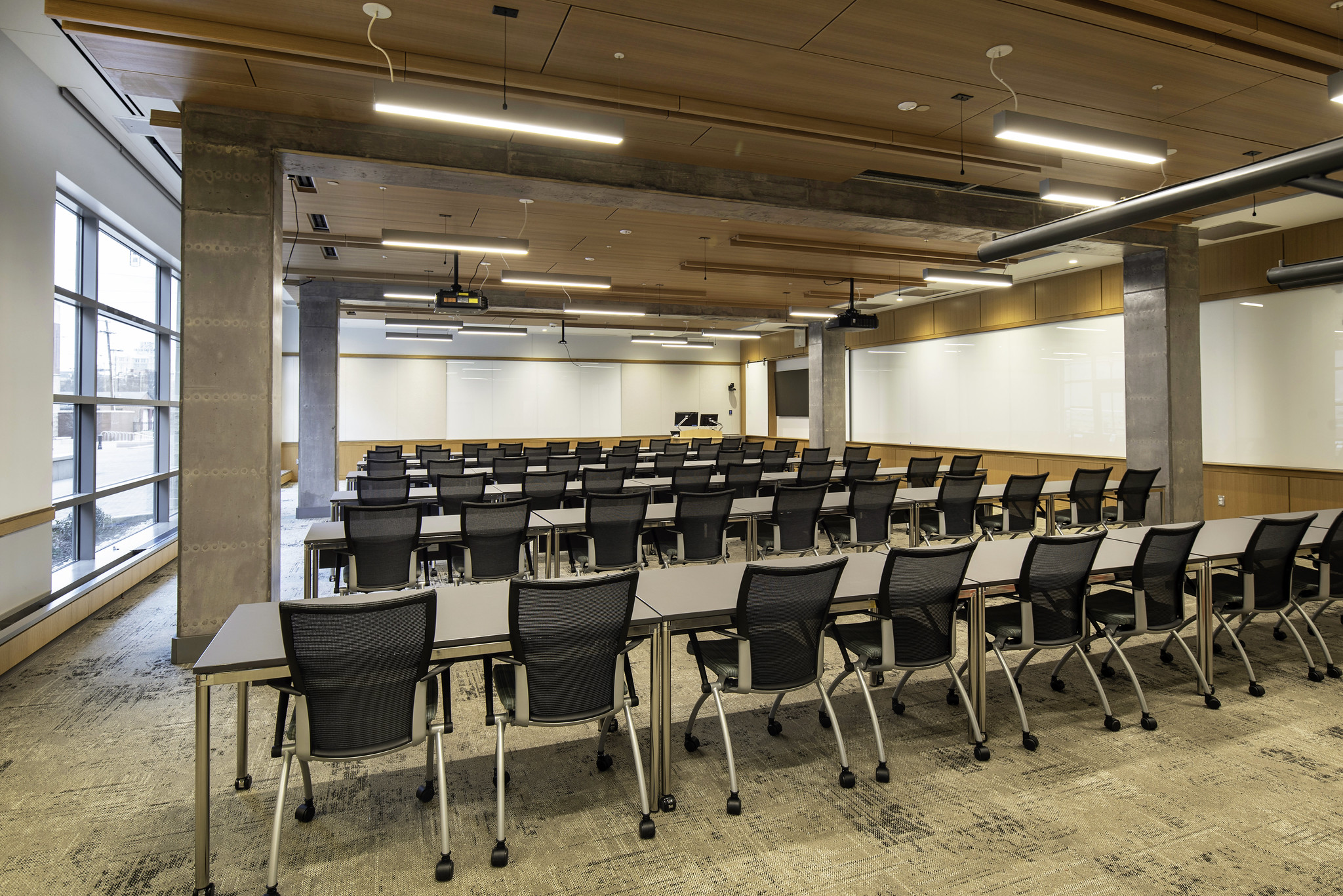 More ERB Features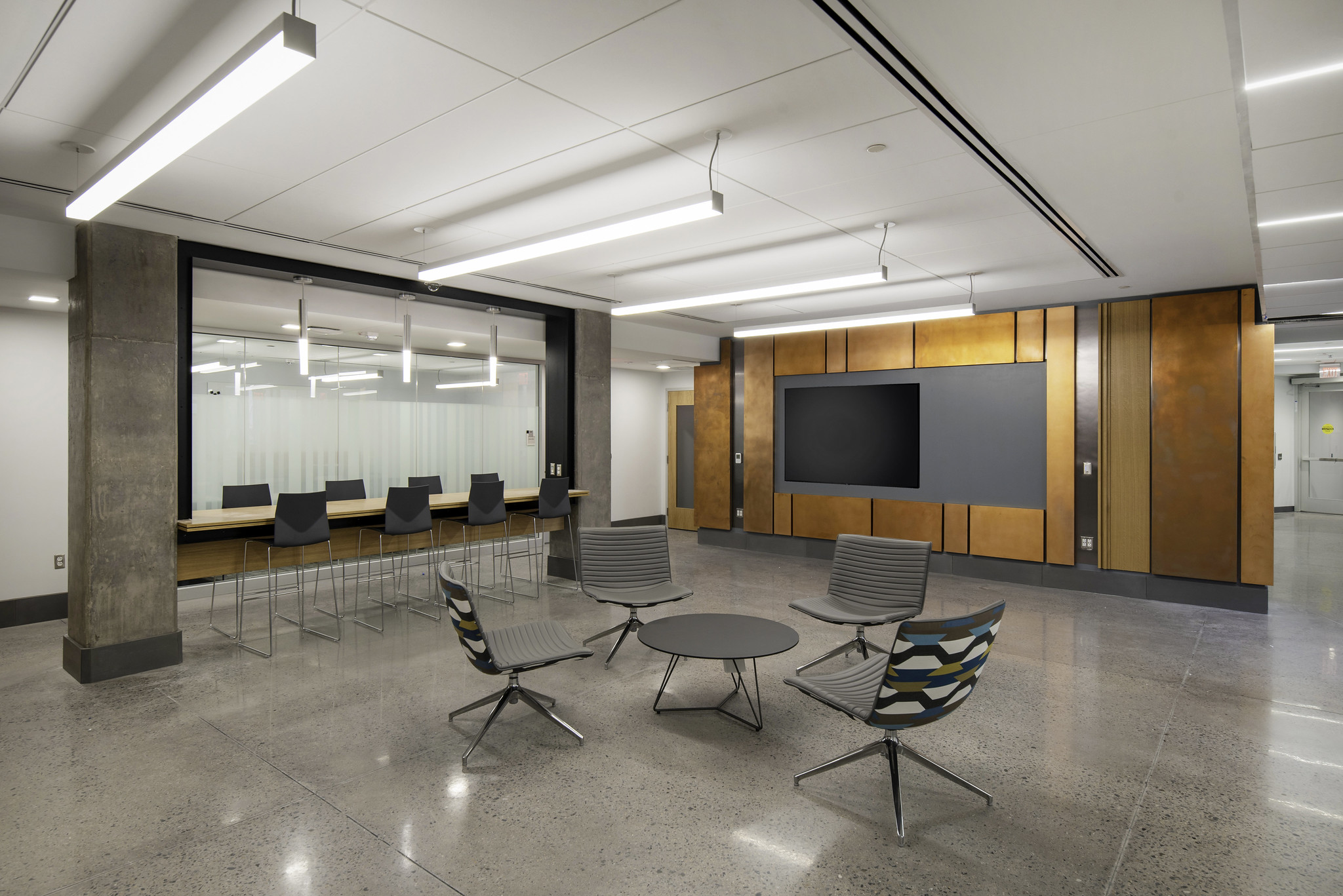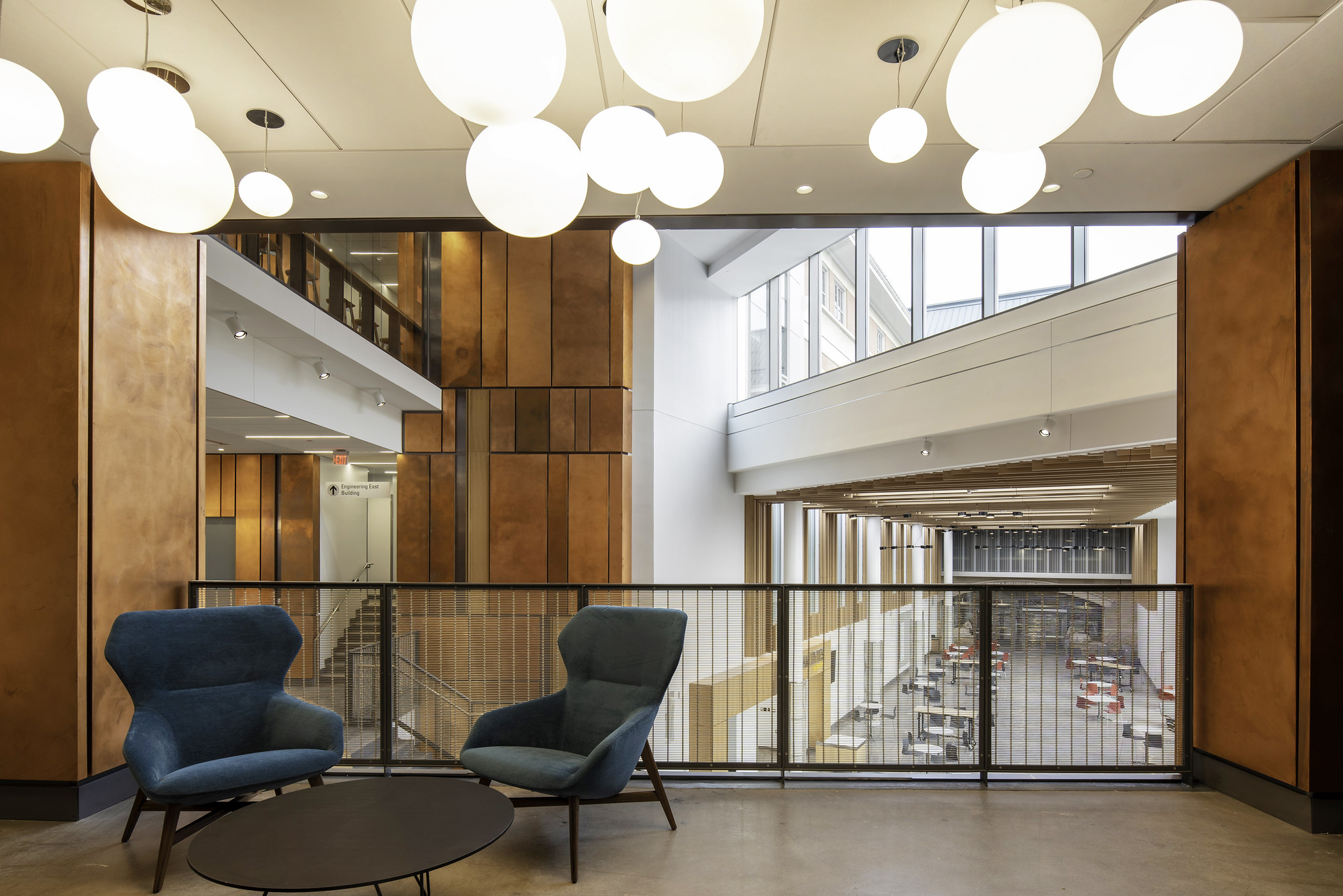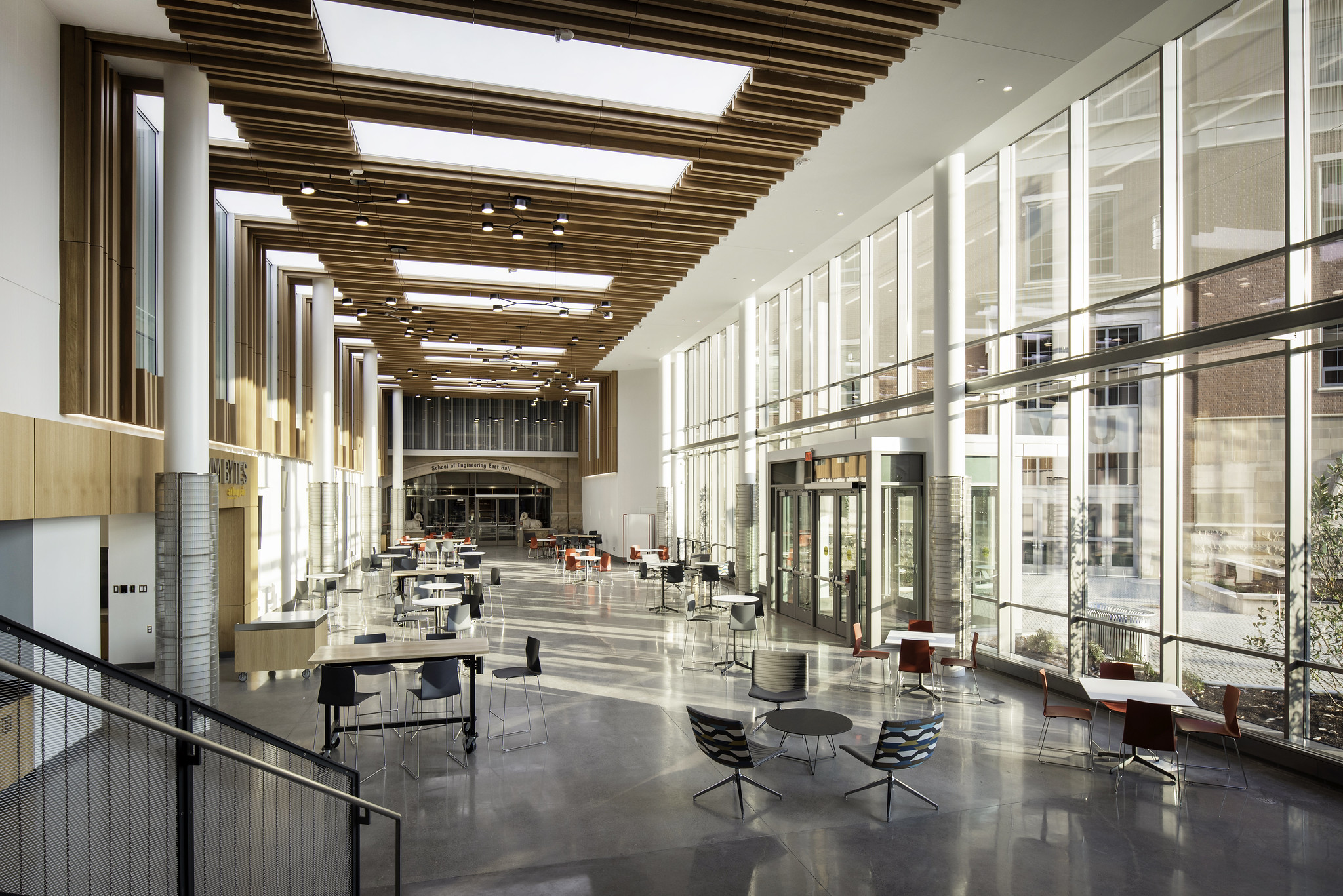 Design and Architectural Firms
Baskervill
Baskervill is a multi-disciplinary design firm offering creative architectural, interior design and mechanical, electrical and plumbing engineering solutions to a diverse client base that includes higher education institutions, workplaces, hotels and resorts, healthcare facilities and community organizations. Founded in Richmond in 1897, Baskervill is one of the nation's oldest continually operating architectural firms with an expanding global footprint.
Goody Clancy
Goody Clancy is an education design firm. Based in Boston, its architects, preservationists, and planners program and design new construction, renovation and planning projects on campuses across the country. Goody Clancy is committed to environmental and social sustainability and is a signatory to the AIA 2030 Commitment and its goal of carbon-neutral buildings by the year 2030.
Smith + McClane
Smith + McClane Architects, a Richmond-based firm, provides architectural design and master planning services to a variety of residential, commercial and institutional clients. The firm partners with clients in a creative, inclusive manner to develop enduring designs. Its buildings for public and private colleges and universities are designed to be contextually sensitive, with a strong sense of place.